There are several common enriched text editors very convenient for writing technical files in VHDL, C language or o tools.
Notepad++
This is the recommended enriched text editor for writing code or describing hardware in CSD: Notepad++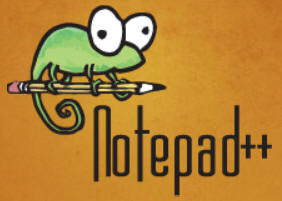 Fig. 1. Notepad++ logo.
NOTE: These are some indications on how to print coloured code listings.
You can add a spelling checker plug-in.
Scriptum: a free text editor for VHDL and C languages
These below in Fig. 2 are some indications to associate both, VHD and VHT extensions to this text editor by default.
Fig. 2. How to associate file extensions like "vhd" and "vht" to Scriptum by default
---